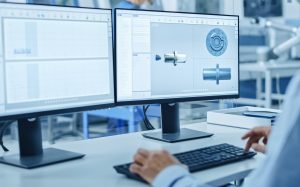 R&D
Fogel's engineering team works diligently in the design and improvement of our commercial refrigerators for our customers. Our laboratory facilities include five chambers equipped with advanced instrumentation with a system to test our products under controlled ambient conditions and where we develop products with the highest quality, efficiency and performance.
The company's laboratories are accredited under ISO 17025 standards to test equipment for different international safety, performance and energy consumption protocols in the industry, and are also certified by organizations such as Underwriters Laboratories, California Energy Commission, ANCE PepsiCo, Coca Cola, and we are Energy Star Partner®.
Some examples of the test protocols performed in our laboratories are Temperature Pull Down, Energy Consumption, Refrigeration System Design Test, NSF Test, Temperature Pressure, Leaks, Door Opening, Voltage Variation, Lighting Intensity, Noise Levels, and others.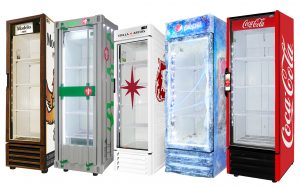 Innovation and Customization
We are aware of our customers' needs to stand out at the point of sale, where consumers make a final purchase decision. We have all the capabilities and resources in place to design and manufacture customized decorations for our coolers to become powerful marketing tools for your brand.
Customized decoration features with cutting-edge innovative options such as customized thermoformed cladding, LED illuminated logos and shapes on glass panes, professional LED screens, LED door handles and price tag shelving systems with remote management, and other options that increase the value of your refrigeration assets while enhancing your brand identity.