With more than 55 years of experience in Latin America, Fogel is one of the world's pioneer companies in design and production of commercial refrigeration equipment. The factory is located in Guatemala with an annual capacity to manufacture up to 216K units and is equipped with state-of-the-art machinery in a production area of 27,000 square meters, with a workforce of over 1,600 well-trained employees.
Fogel manufactures and supplies commercial refrigerators to meet the requirements of customers in more than 35 countries around the world in consumer goods segments such as bottled soft drinks, the beer industry, ice cream and dairy products companies, as well as supermarkets, food chains and retail customers for the food service sector. With a comprehensive service network available in 16 countries, Fogel provides service, spare parts, and training workshops for its customers' technical staff.
As part of Fogel's commitment with the planet, the company has implemented a policy to care for the environment throughout all processes, including design, manufacturing, as well as materials and parts sourcing. Fogel is proud to be recognized as a Carbon Neutral company for mitigating all CO2 emissions from its manufacturing process.
Production Capacity

Production
216K units per year


Markets
North, Central and South America, and The Caribbean.
Global and Regional Customers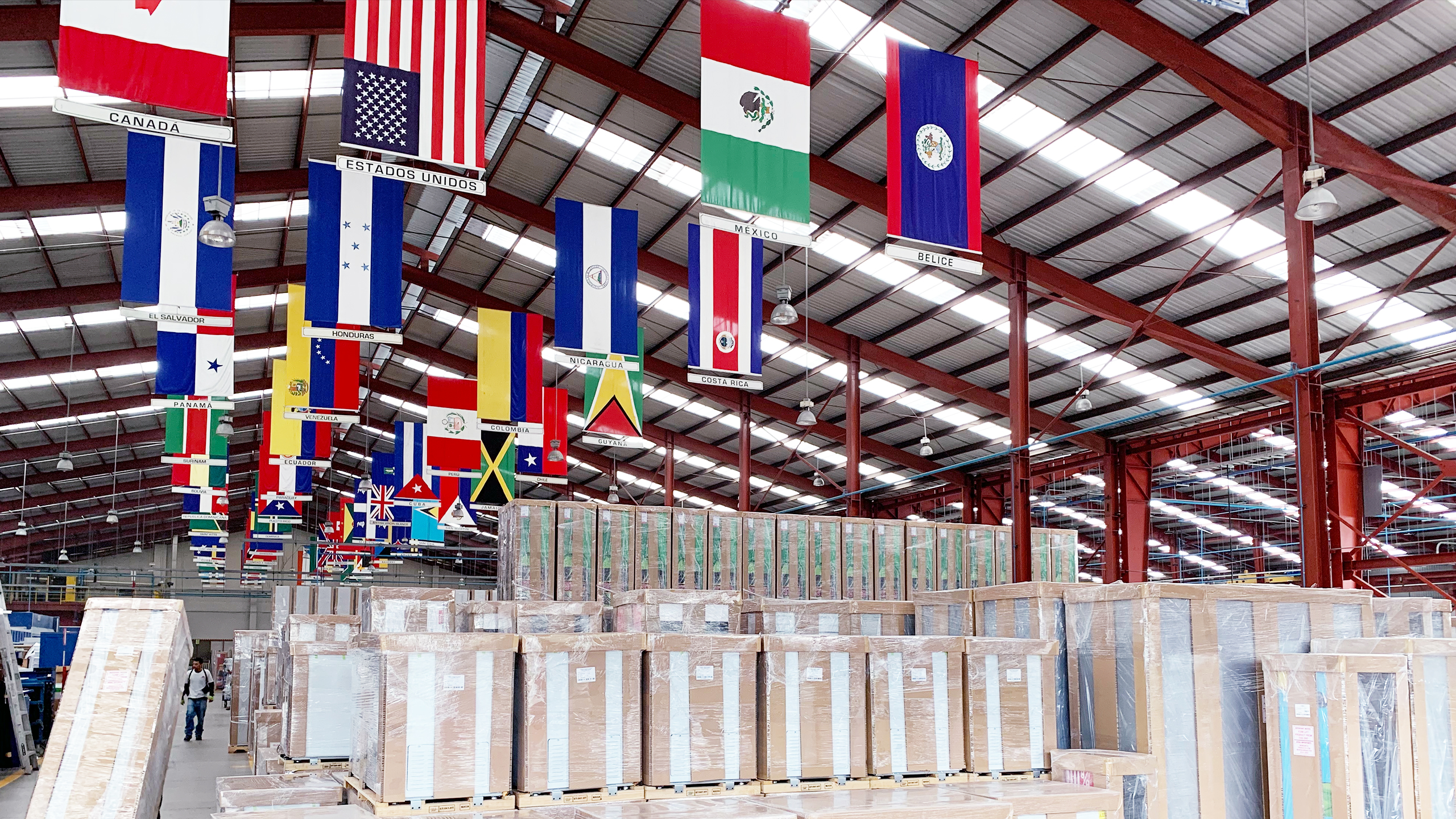 Fogel has presence in +35 countries around the world, including North, Central and South America, and The Caribbean.
More than 200 Fogel models are available to meet the requirements of is customers, with visicoolers and glass door freezers to exhibit consumer goods; horizontal bottle coolers, reach-in refrigerators and freezers for the food service industry, Froster® coolers for extra cold beer at subzero temperatures; horizontal freezers; refrigerated display cases to showcase delicatessen, meat, fish and poultry; and food preparation tables, among others.
Fogel is an ISO 9001 certified company for quality assurance in design, manufacturing and commercialization, using strict controls to verify the quality of each and every one of its products, and is also ISO 14001 certified for its environmentally conscious processes. By focusing on protecting the environment, working under a culture of sustainability with environmentally friendly materials, processes and practices, while providing customers with the most efficient, durable and innovative commercial refrigeration equipment in the market.
Our capacity to customize and adapt our products to our customers' requirements, R&D, focus on quality and efficiency, and our comprehensive after-sales service has been a key point for our expansion to different countries around the world.